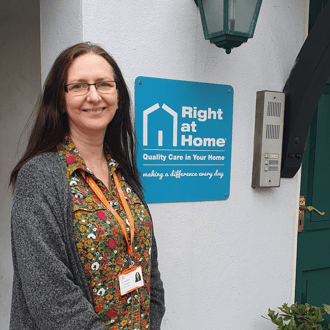 Tracey Ribeiro
Senior Carer
I have been working at Right at Home Bishop's Stortford & Braintree since January 2020. I spent the majority of my career in retail banking until 2019 when I made a change and started my career as a CareGiver. My approach is always to try and leave things better than I find them.
I have 3 children who live at home with me, ages 19-24, and two cats. I am interested in history, art, culture, cooking and the natural world. Whenever I can I travel to historic sites of interest such as castles, stone circles, ancient woodlands & market towns. In my spare time I enjoy painting, pyrography, wood craft & playing the guitar. I also love gardening.
I love working with our wonderful, supportive colleagues and I get a lot of satisifaction from supporting our lovely clients.