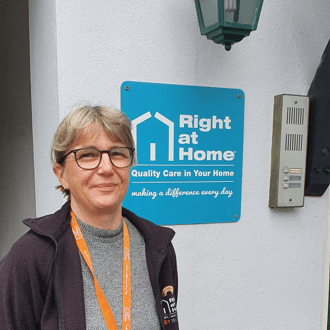 Simone Drinkwater
Senior Carer
I joined Right at Home as a caregiver in July 2020.
I spent most of my career working in an office predominantly in the property industry.
Last year I made the big decision to start a new journey as a caregiver for Right at Home. After seeing the care that my father received whilst battling Parkinson's disease, I realised I wanted to give something back by caring for others and making a difference rather than just sitting at a desk looking at paperwork.
The only proven experience I had was running our family home. Over the last 10 months I have gained great experience from my colleagues and learnt many new skills. I have met many lovely clients and new colleagues and have enjoyed being part of a great team.
I love how every day is a different day with different hurdles.